Owners
Jennifer Long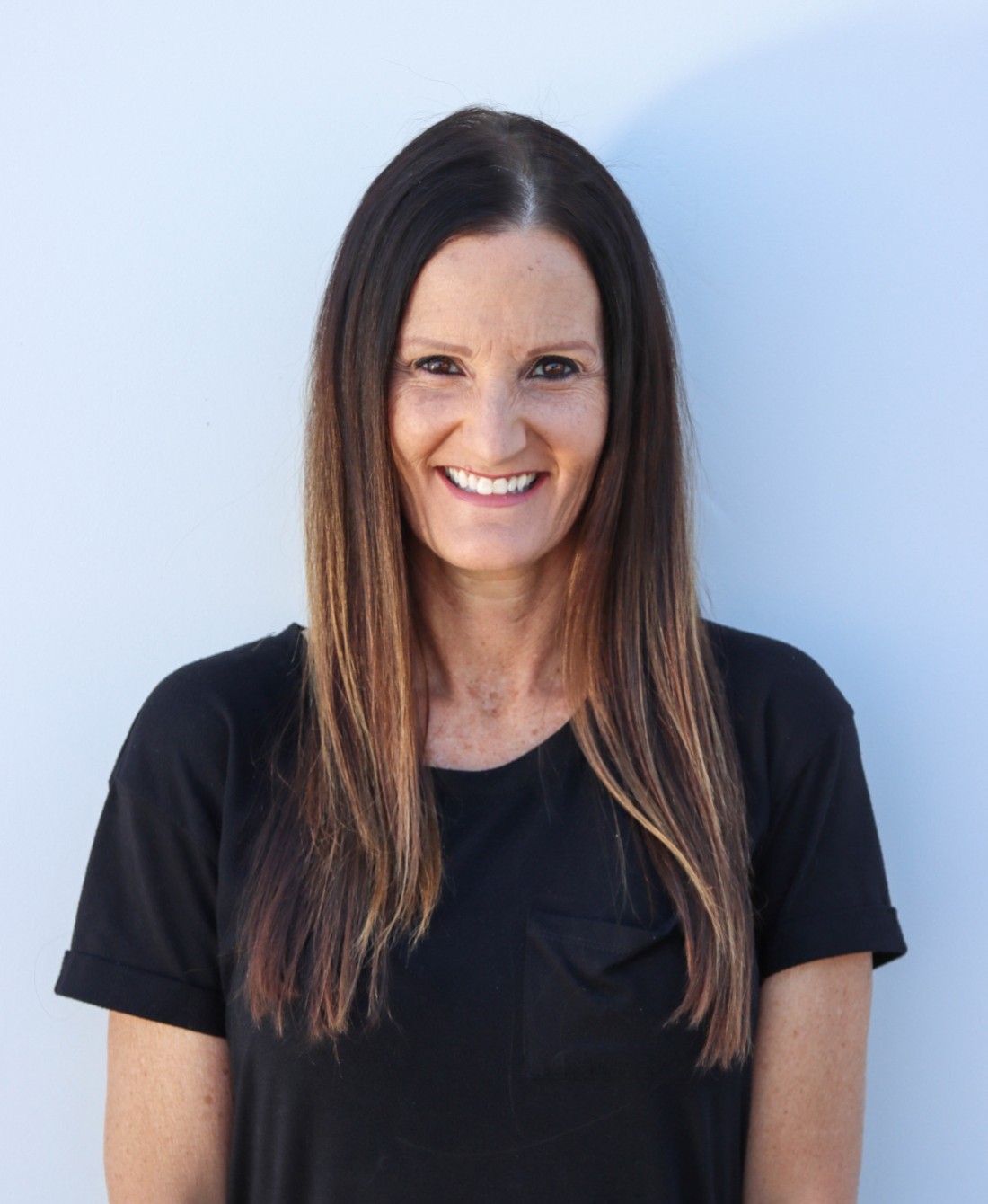 Jennifer is one of the Co-Owners of CheerForce San Diego. She started coaching cheerleading in 1996 and opened up her own all-star gym in 2005. She currently coaches at Granite Hills High School and has been there since 2000, and has been the Head Coach for San Diego State University cheerleading since 2001. She currently serves on the UCA college cheerleading rules board, and is the CIF San Diego section representative. Jen has won numerous National titles with her teams. She has coached teams who have become NCA, UCA, and USA College National Champions, NDA and USA High School National Champions and CIF Champions, and UCA, USA, NCA and Cheersport All-Star National Champions. She is very proud of all of CheerForce San Diego's Summit Titles as well as Worlds medals including 5 gold, 2 silver and 1 bronze. She was named 2006 Cheerleader Magazine Coach of the Year, and 2019 CIF High School Coach of the Year. In her free time she enjoys watching crime documentaries, and camping with her family where they make a pact to turn off all electronic devices - some of her favorite weeks of the year.
Casey Popp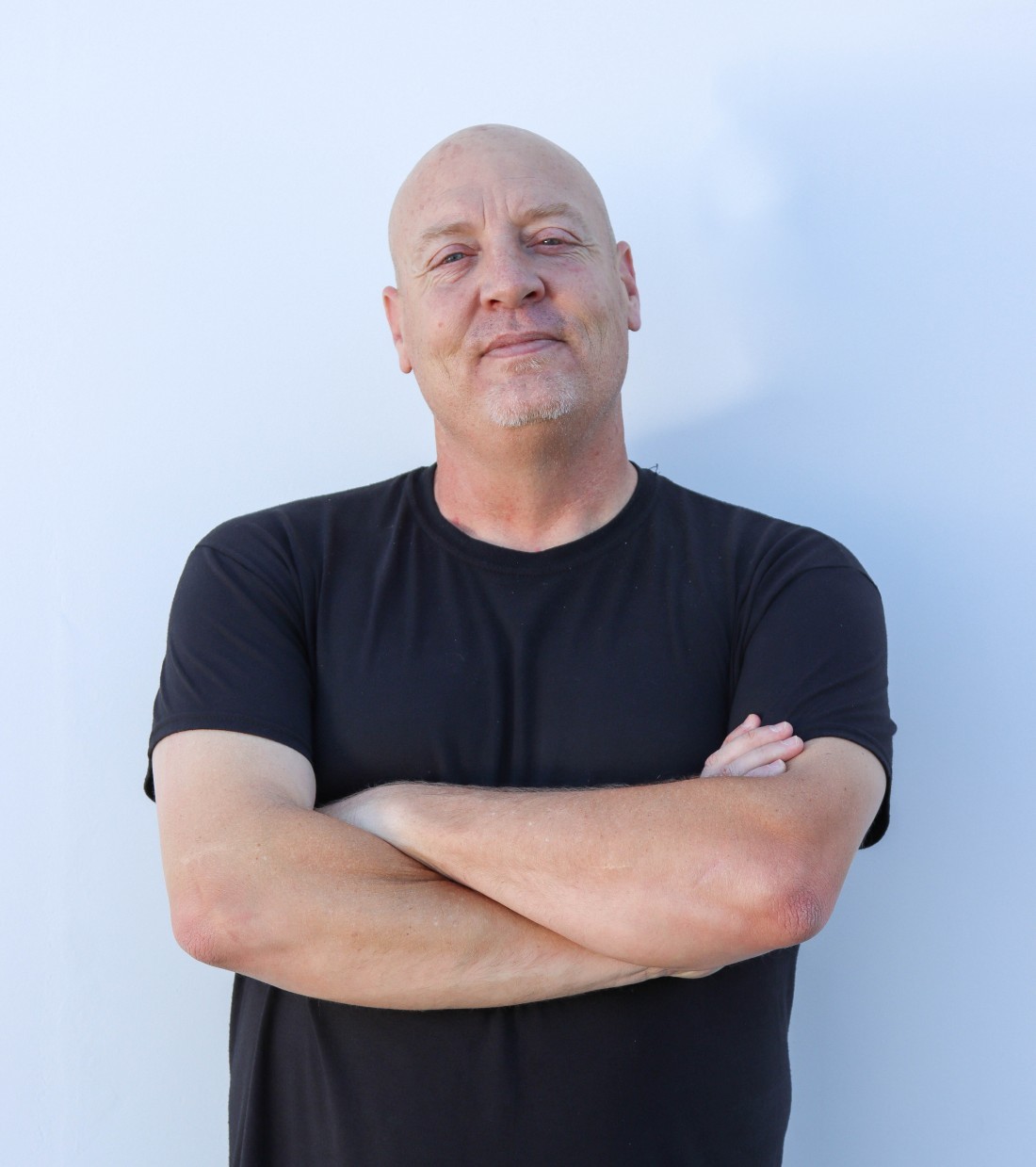 Casey August Popp is a loving father of 2 amazing kids, Coach Stas and Boba Axel. Being able to have them in the gym is very special for this ultra-empathetic human. Respect to all and kindness to any are the most important aspects of their lives. Cheer is, "the ultimate team sport" according to Casey. His love and journey in this sport began in 1990 at Madison High in Clairemont as a team member of the California State Champion Warhawks coached by a very young Ray Jasper. With a not-so-gentle nudge from Ray and his mom, Casey started coaching at Clairemont High right after graduation. Cheering at the nationally ranked Palomar College and starting a 6-year stint as an NCA summer instructor, cheer had invaded his life as cheer does. Shortly after, Champion Outlaws was founded and Casey was on the original coaching staff, along with Coach Ana. This upstart made waves as the West Coast style was made more prominent with Champion's success nationally. The next step was growing West Coast Mavericks. Founded in 1997 by 2 long-time friends, this started his career as a Gym Owner/Operator. Our Gym Manager, Nicole, was an athlete on those original Mavericks teams, and has always been a love of Casey's. Fast forward through many years of all-star, simultaneously coaching high school, and staying true to his motto of "learning about life, respect and responsibility through cheerleading," the years flew by and many young people became better-loving citizens of earth. Befriending Jen back in the early 90's through camps and comps turned out to be one of the most important relationships he cultivated through the years. Jen was always a confidante and peer, and in 2008 their paths merged together and they created CheerForce San Diego. To know Casey is to hear the word LOVE. To quote his dear departed mother, "love is all you need." This sport is harder than most, and definitely physically demanding. Casey believes if you give love and respect to it, you will receive it back tenfold. His greatest career stat is to have created a second home, a safe place, a loving friend, and a needed escape from the grind of life for his athletes and their parents. The single biggest honor he has received in his career was officiating the wedding of 2 beautiful long-time athletes. 32 years in San Diego's eclectic cheer scene has been a dream, and Casey has plenty more mini miracles to help make happen in the dream factory for the next 32 years.
Gym Director
Nicole Goodrich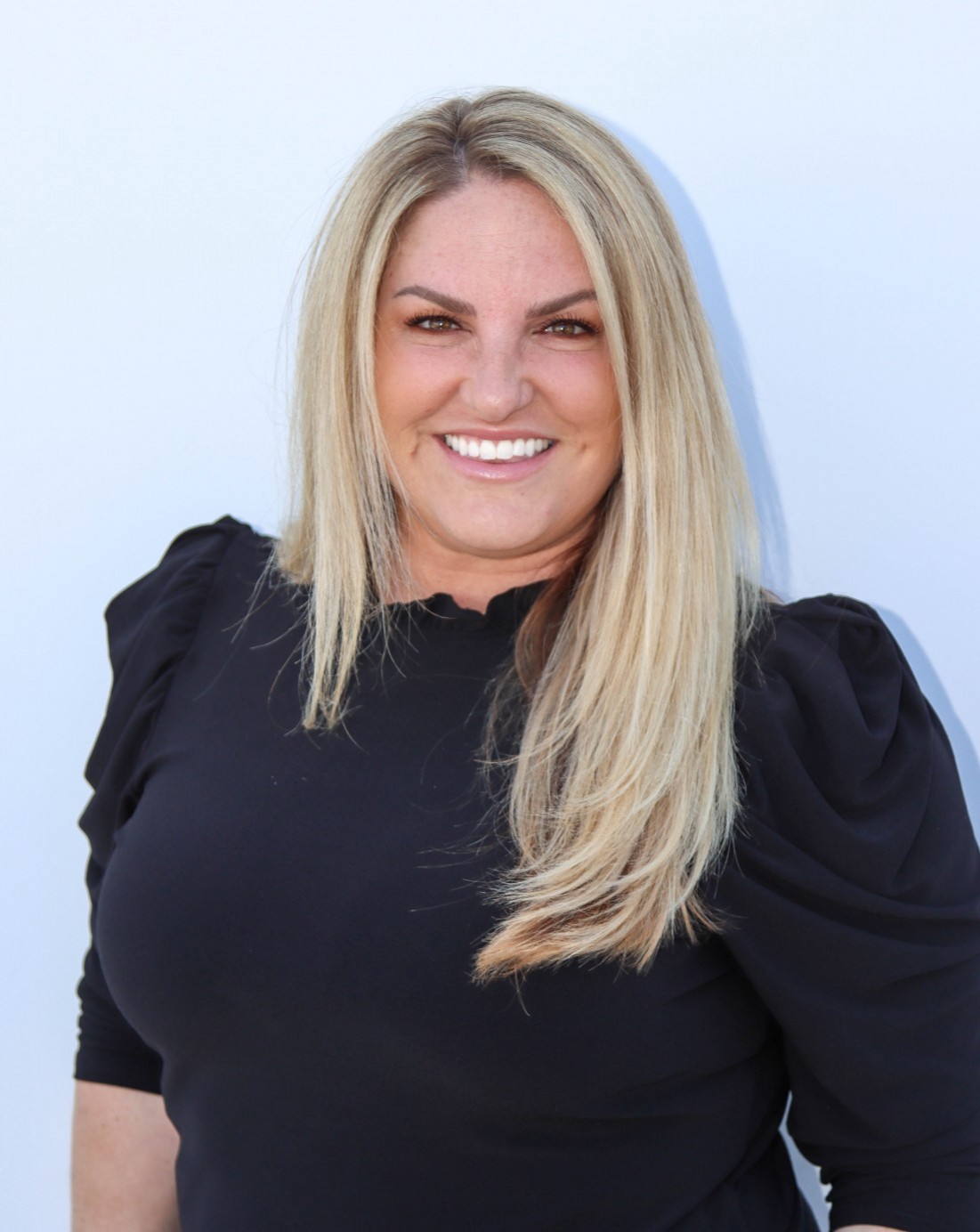 Nicole is the Gym Director at CheerForce and has been with Jen and Casey since day one when it opened. She grew up as a competitive dancer and was recruited to all-star cheerleading by coaches who saw her tumble on stage at a dance competition. After graduating high school, she was asked by those same coaches to join their coaching staff, and has been coaching all-star cheerleading ever since. She proceeded to win multiple National Championships, and World championships as a coach, and had multiple seasons head coaching teams with undefeated seasons. As the Director, she is proud of all the success CheerForce has had with multiple Summit medals and Worlds medals. Nicole has a degree in Mathematics, as well as her Teaching Credential. Nicole was a high school math teacher at Granite Hills High School until 2021, and during that time was awarded Granite Hills Teacher of the Year, and the 2020 Grossmont Union High School District Teacher of the Year. She took her love for numbers and education and is currently a Mortgage Advisor, where she especially enjoys teaching new homeowners about real estate. She LOVES spending time with her family - whether going on annual vacations to Big Bear in the winter and Palm Springs in the summer, or running around to different sporting events with her children Tyce and Brooklyn.
Tumbling Director
Branden Hunter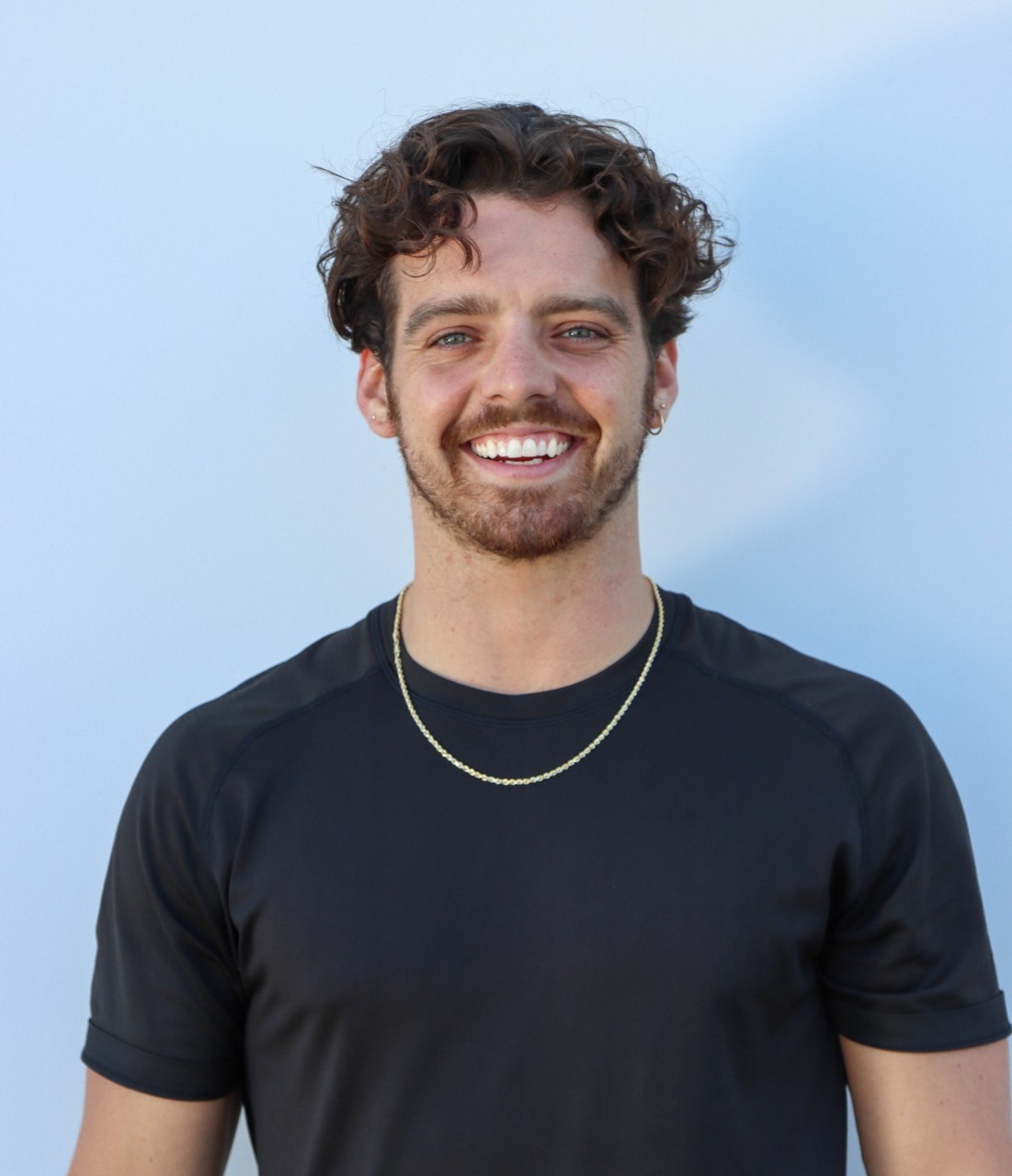 Branden Hunter is a tumbling specialist with 10 years of knowledge, specializing in his attention to detail. His hard work and competitive drive led him to becoming a 2x Cheerleading World Champion with Cheerforce Nfinity, 2x NCA champion, and a San Diego State Cheerleader. Although he loves competing, his true passion is inspiring athletes to reach their true potential. He began his coaching career and found himself as the Tumbling Director at CheerForce San Diego, a VIP at WoodWard West (a prestigious tumbling camp) , a Head Instructor at Jamz Cheer and Dance, and current founder of Back to Back Performance (private tumble camp company). His energy and charisma will leave athletes smiling ear to ear even as they are working hard!
Team Coaches
Analisa Price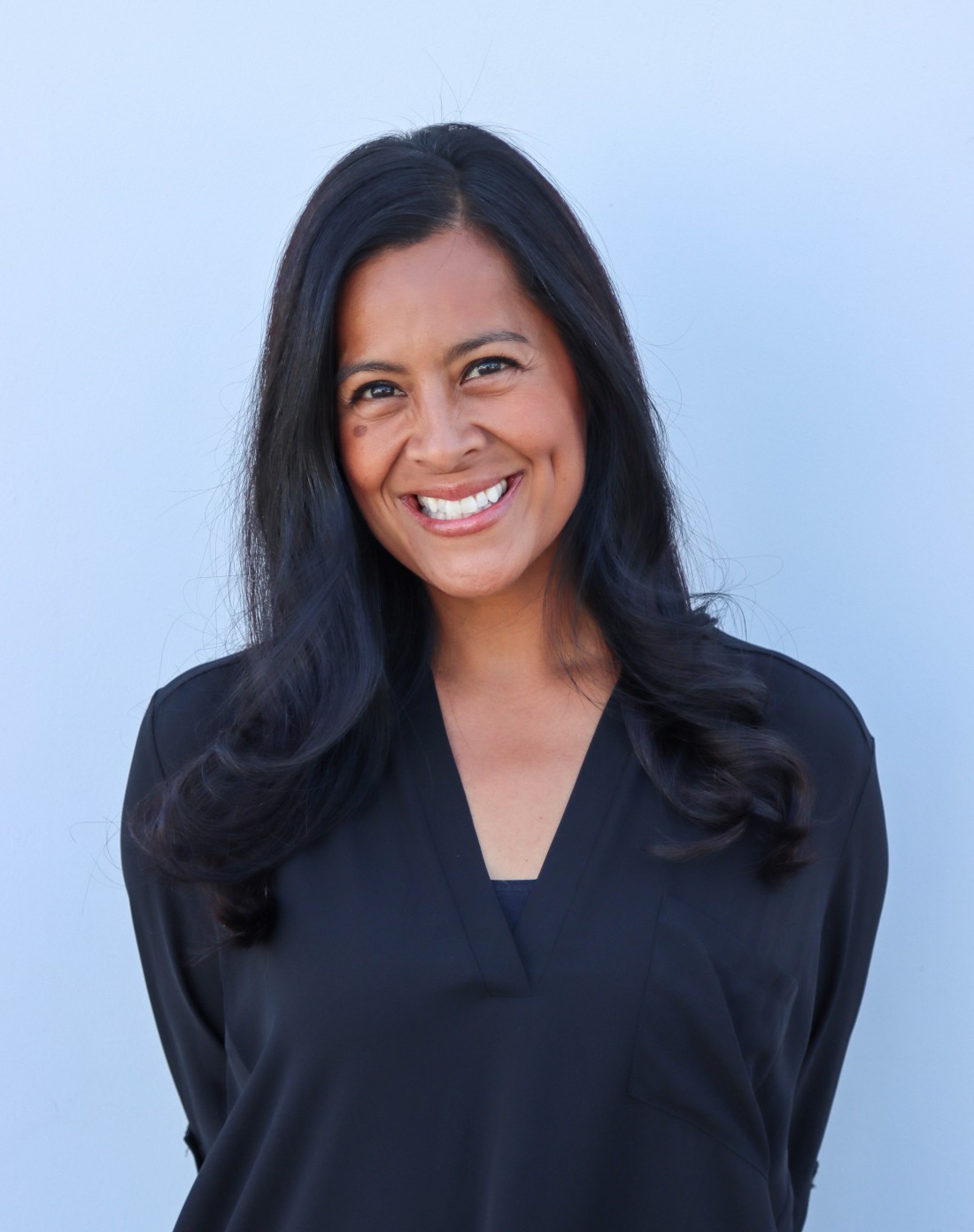 Analisa has spent 24 years working in Special Education for the Del Mar School District. She has previously been an NCA instructor, and was in the movies, "Bring it On" and "Motocrossed." She coached CheerForce Nfinity from 2008-2021 and helped lead them to become NCA Grand Champions and Worlds bronze medalists in 2014, NCA National Champions and Worlds gold medalists in 2015, and Worlds gold medalists again in 2017,2019, and 2021. Ana has also coached non-Worlds teams who have gone on to be Cheersport champions in 2022, Summit champions in 2014, 2018, and 2022, and Summit bronze medalists in 2017 and 2019. In her free time you can find her with her family. She loves cheering on her sons, Jaxon and Logan, at their sporting events, as well as vacationing with the family to Hawaii!
Torrie Englert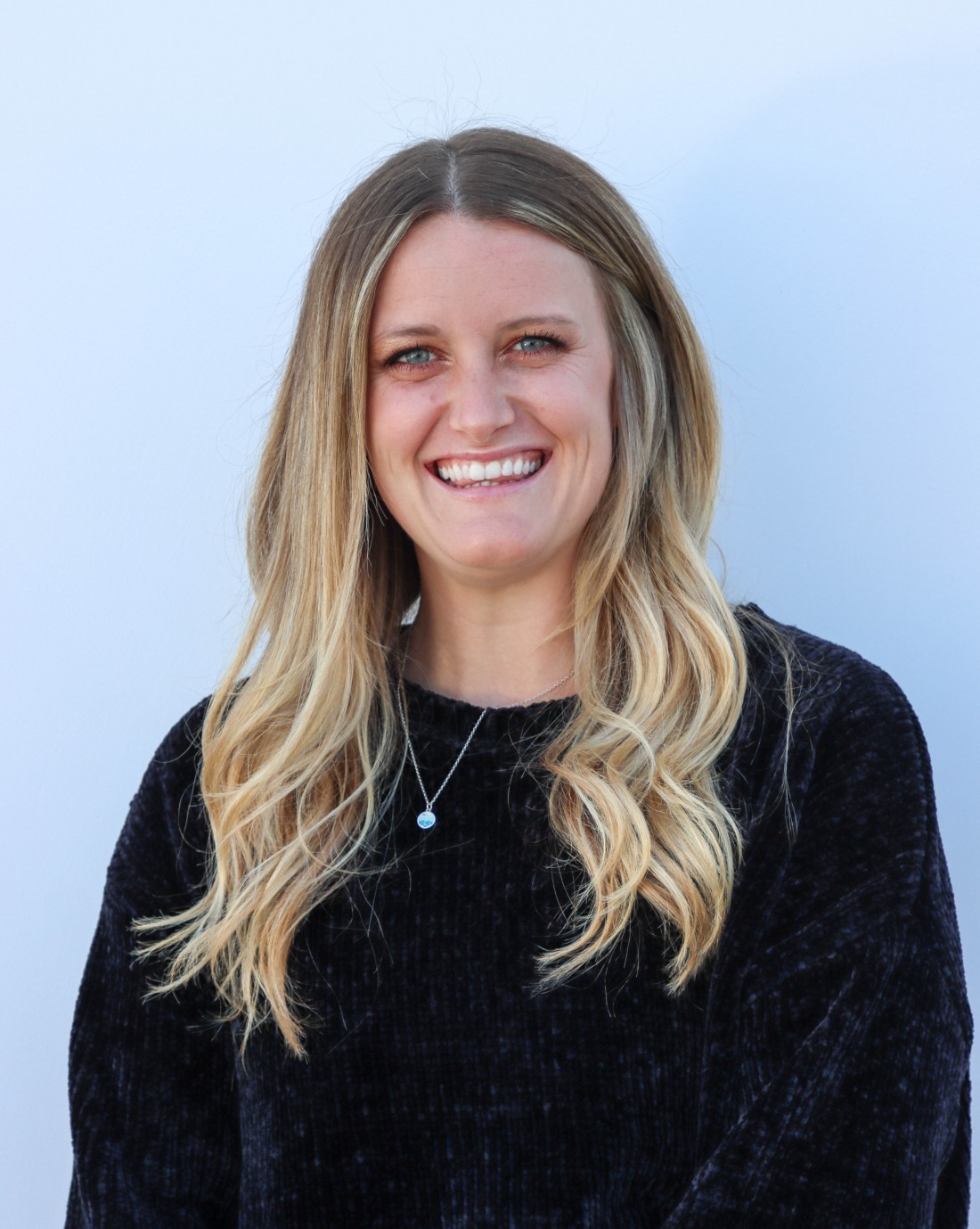 Torrie has been at Cheerforce San Diego for the last 14 years and this will be her 11th year coaching. She is a 4x World Champion and 2x NCA Champion with Cheerforce Nfinity. She coached Cheerforce Blackout in 2019 when they became the silver medalists at the Cheerleading Worlds. During her coaching career, she has coached three teams who have become silver medalists at Summit. The most recent was Cheerforce Vengeance at the 2022 Summit. She is a San Diego native and when she is not coaching you can find her playing beach volleyball, surfing or walking by the ocean!
Ian Richardson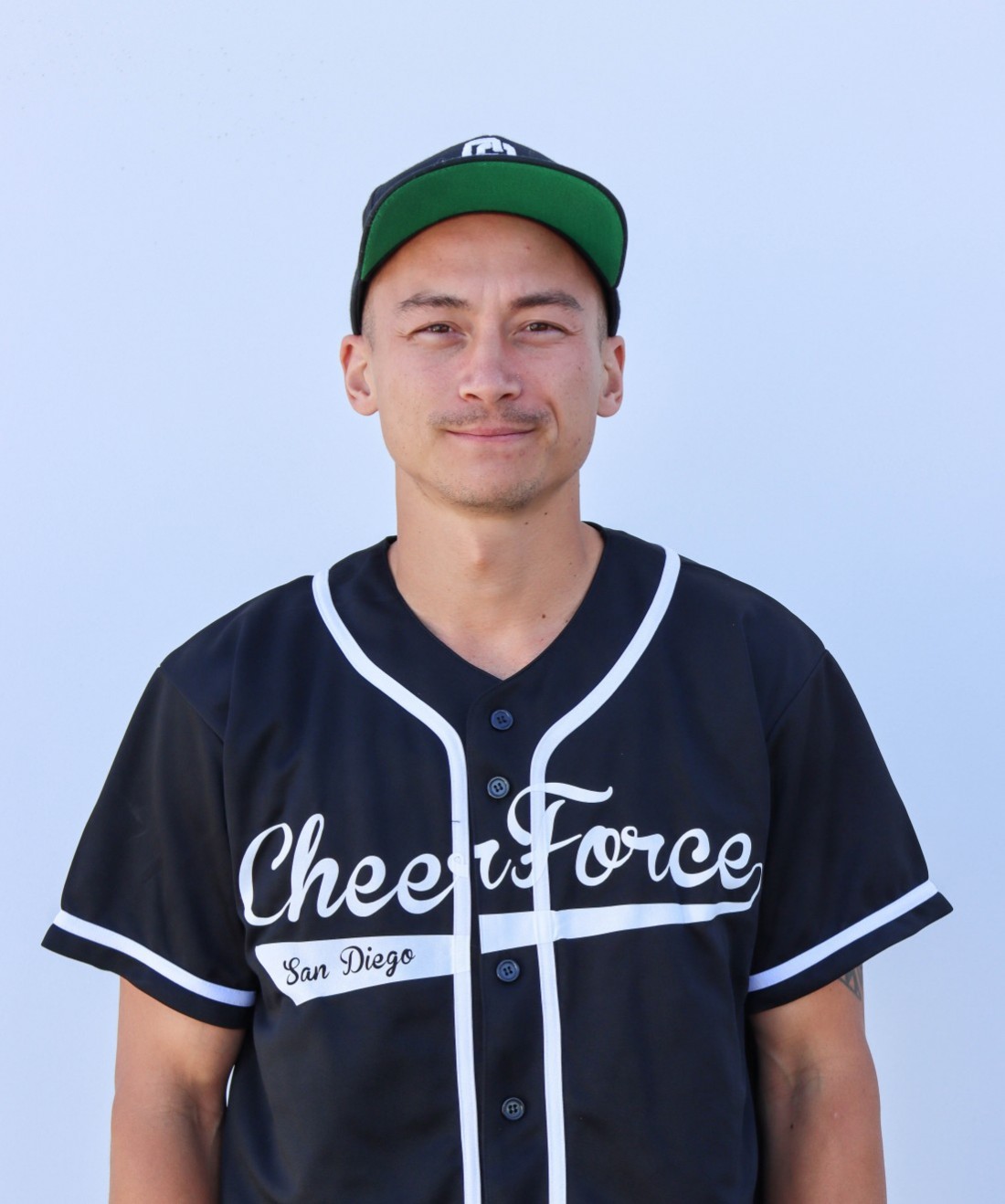 Ian went to Vista high school where he played football and where his team won the CIF silver medal (still bitter about it). He graduated in 2010 and went on to USD to continue playing football. There he would earn his bachelor's degree in biology, and where he would also realize he didn't love football as much as he loved cheer. He initially got into cheer because his older sisters cheered. He would continue cheering for 12 years, 9 of those years being on Nfintiy. During that time Nfinity would become NCA grand champs in 2014, NCA champ in 2015, and 5x World Champion in 2015, 2017, 2019, 2021 and 2022. Ian has been coaching for 9 years at CheerForce. During that time he has won numerous accolades including 2018 Summit champions, 2019 CheerSport champions, 2x CheerSport champions in 2022, and 2x Summit champions in 2022. In his free time, Ian does freelance videography and you can typically find him with a camera in his hands.
Eric Ramer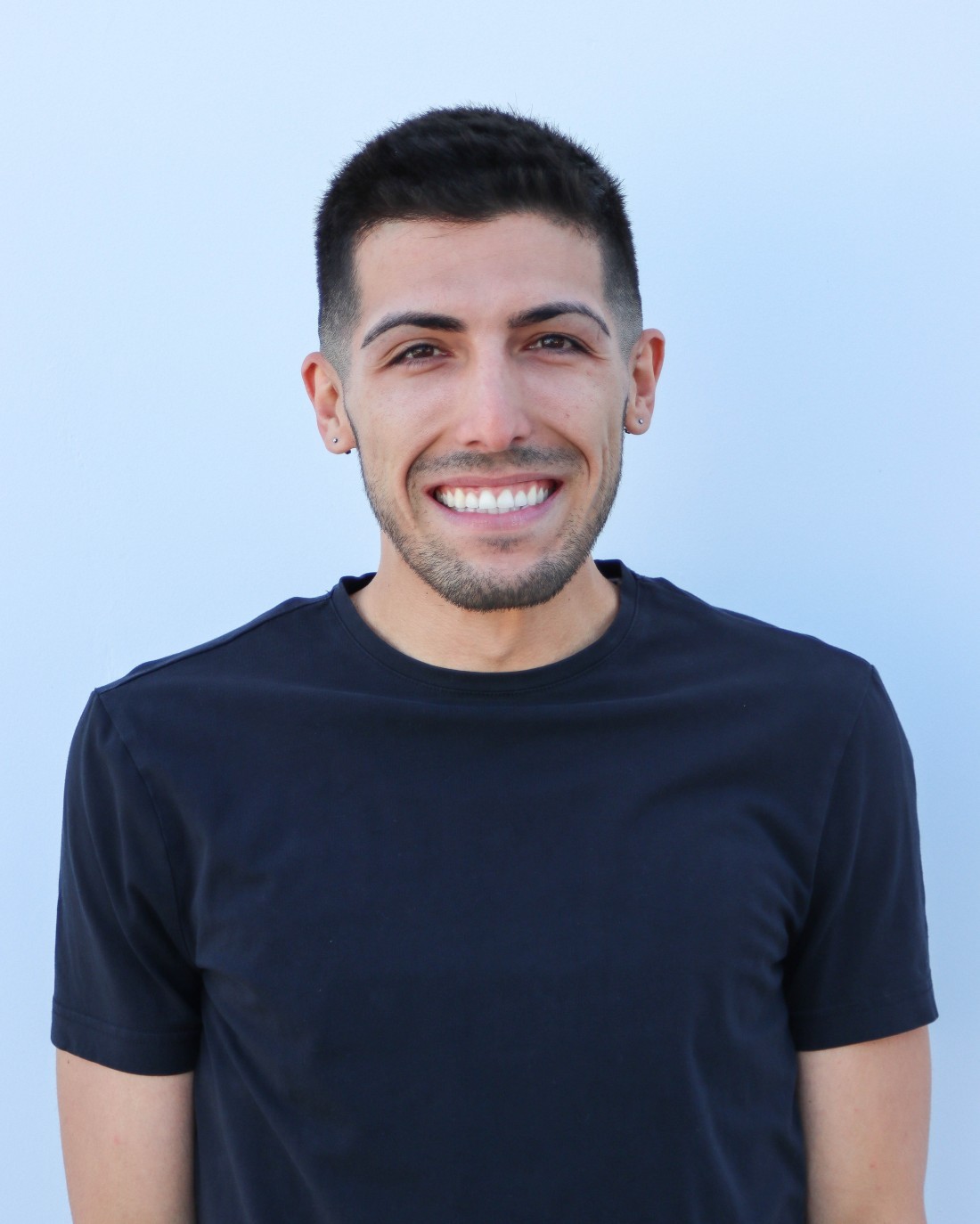 Eric was born and raised in San Diego. He recently graduated with a bachelor's degree in Liberal Studies from CSU Chico, and is currently pursuing a career in education while coaching! He is a two-time NCA as well as two-time World Champion with CheerForce Nfinity. This will be Eric's 10th season as a coach at CheerForce San Diego. During summer he works for Action Spirit as a Head Instructor and travels around the world running skills- and technique-based camps at different all star gyms. In his free time, Eric enjoys hanging out with family and friends, surfing, snowboarding, and working out!
Bradee Fleming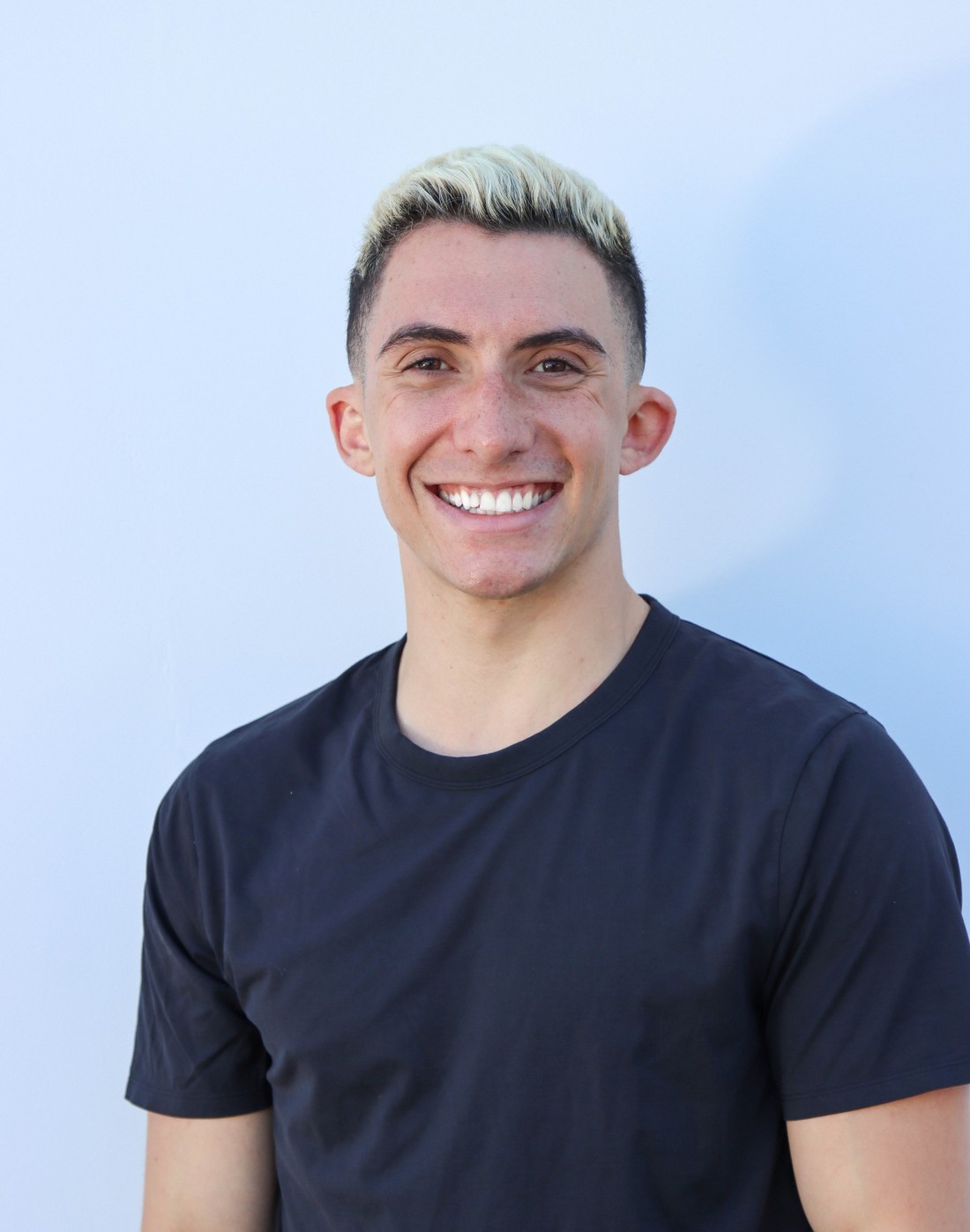 Bradee has been cheering for 11 years. This is his 7th season coaching and he is a three-time World Champion! He started in Arizona at Desert Storm Elite and his hobbies are really anything creative or athletic!
Shannen Knight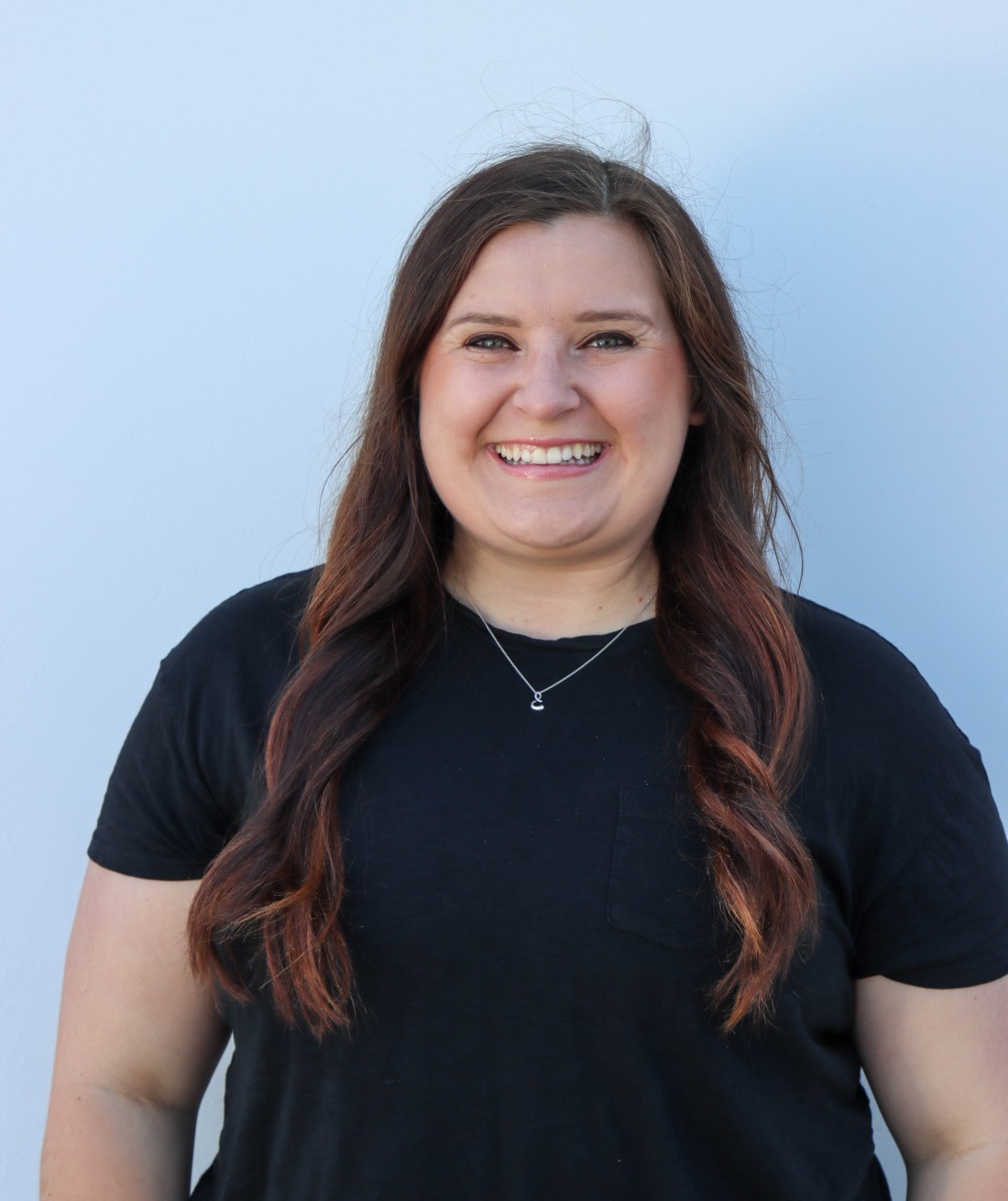 Shannen has coached at CFSD for 5 years. She loves working with the younger kids and teaching them the basics of the CheerForce way. She has been on Apocolypse IOC4 for two seasons as well as Anarchy IONT6 . She graduated with a BS in Mathematics from Virginia Tech in 2015 and obtained her MBA from San Diego State University in 2017. She currently works for a satellite internet company based in Carlsbad as a Senior Finance Business Systems Analyst. She loves the ability to have a full-time job and also be able to express herself creatively through coaching at CheerForce.
Ashleigh Hearn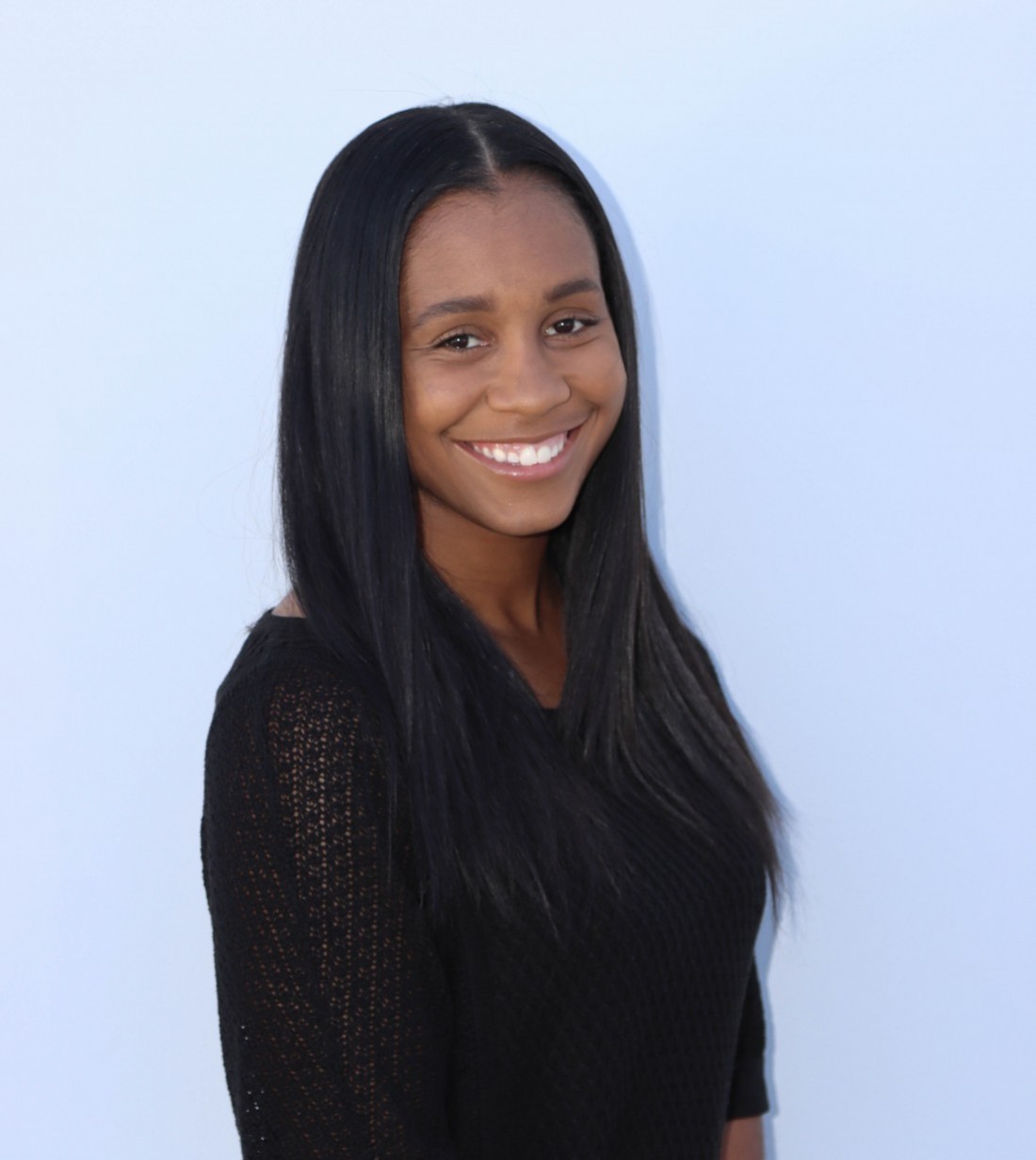 Ashleigh started cheering at the age of 5 with Champion Outlaws. She has been cheering for 20 years and this will be her 6th season coaching at CheerForce. She is a 2x Worlds medalist and has won many National titles in her cheer career. She is currently in school for child development as she works at the Child Development Center for the Navy. In her free time, she enjoys spending time with her daughter, Savannah, and friends and family. She loves doing anything Disney, and going to the beach, and cannot wait for another great season with the green gang!
Alex de Jong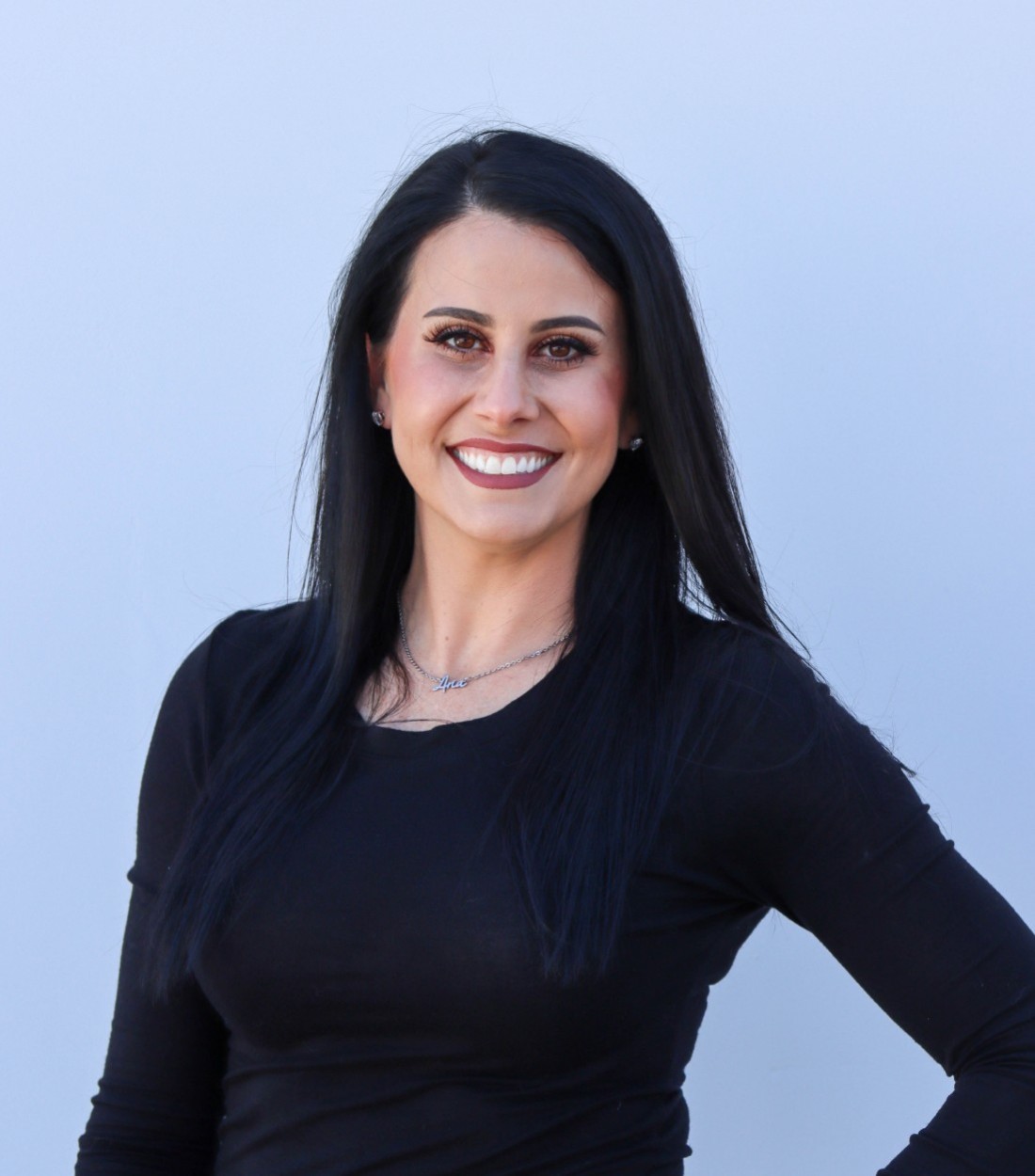 Alex started coaching cheerleading in 2003 at Granite Hills High School and West Coast Maverick. She joined the CheerForce staff in 2014 when she coached Lady Aztecs. She graduated with a degree in Criminal Justice from San Diego State University, where she also was a member of the cheerleading team for five seasons. She is currently an assistant cheerleading coach at SDSU, where she started coaching at in 2011. In addition to coaching, Alex also works full-time as a Director of Operations for WCG Independent Review Board. In her free time, she enjoys spending time with her daughter Aria, and is a huge fan of University of Michigan, as well as San Diego State football and basketball. She also loves taking photos for her freelance photography company, Aria Jean Photography.
Ariel Sabas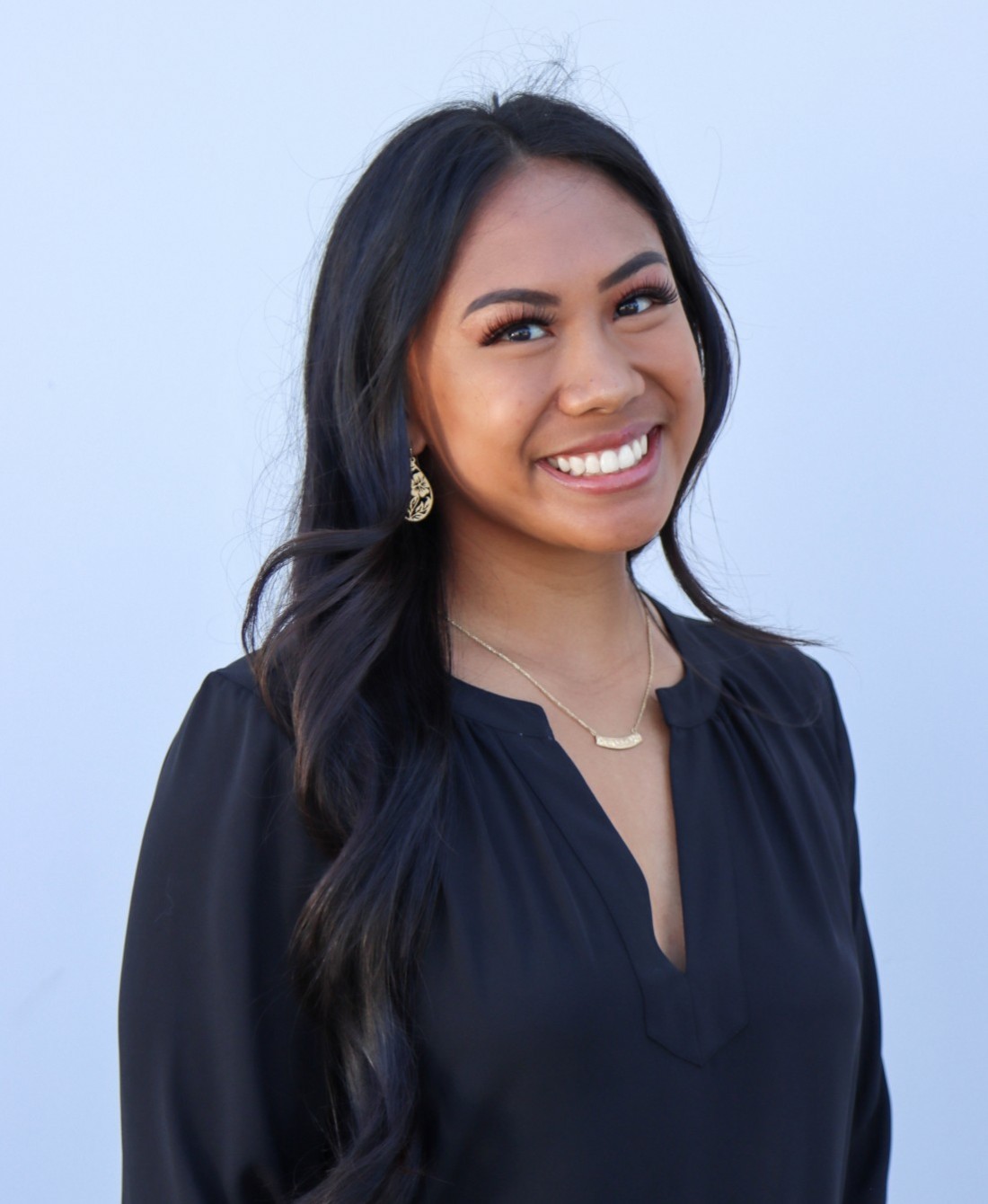 Ariel has been a part of the cheer community since 2005. She began cheering at San Diego Heat, then cheered with the California Allstars until 2017, and was on the varsity high school cheer team at Eastlake High School from 2015-2018. She coached at San Diego Heat from 2019-2021. Ariel has had the honor to compete at the Cheerleading Worlds 5 times and place 2nd, 3rd twice, and 4th on Cali Coed and recently became a World Champion with CheerForce Nfinity in 2022. After graduating from high school, she furthered her education at San Diego State University studying Industrial & Organizational Psychology with an Honors Minor in Interdisciplinary studies. She is also currently in her 5th year with SDSU Cheer with a silver and bronze National title, expecting to graduate after this upcoming Fall semester. Ariel is also the president of a female weightlifting club called Girl Gains SDSU and you can catch her at the gym or on a hike in her free time.
Mario Glaze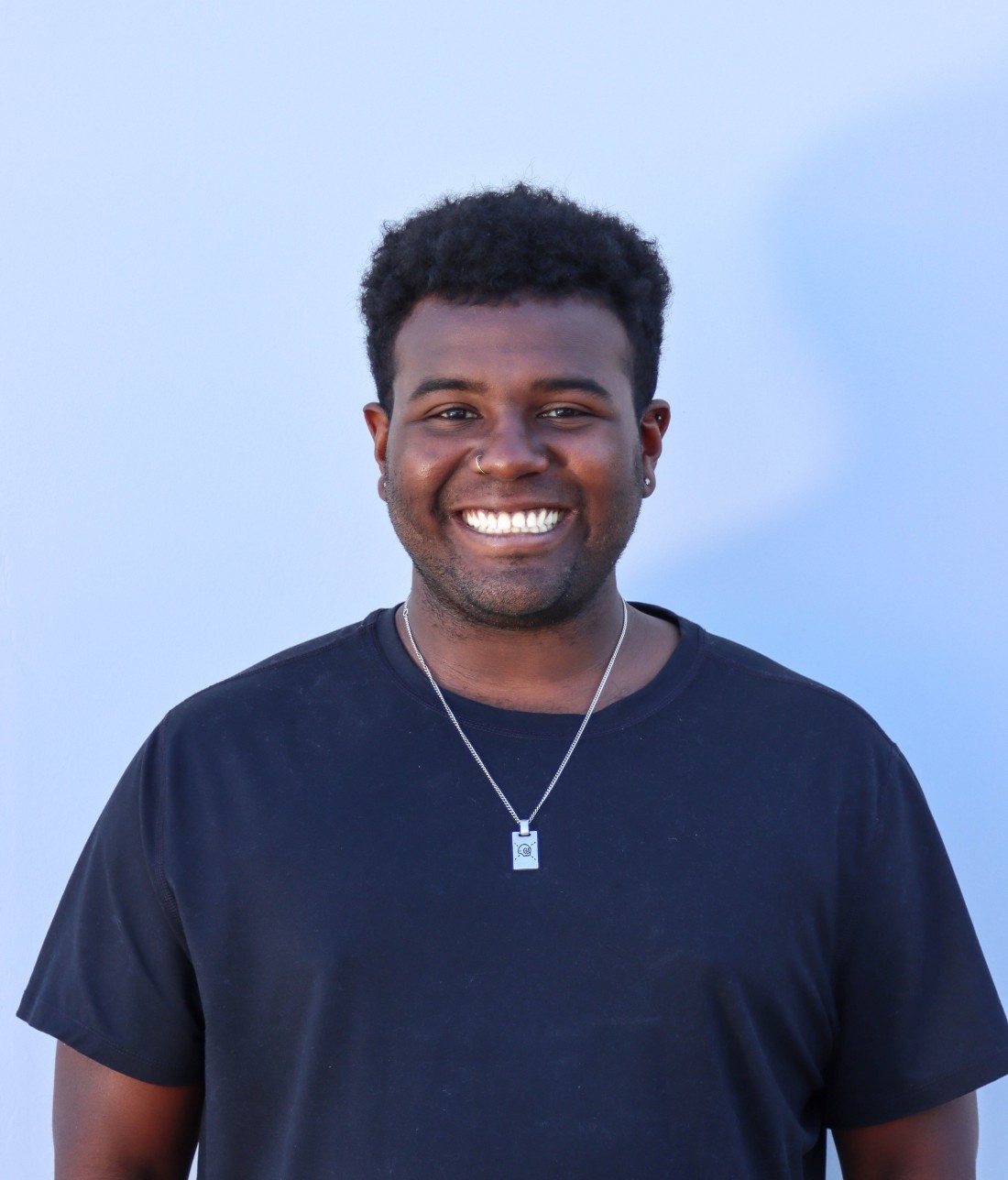 This is Mario's 13th season as a cheerleader. He started his journey at New York Cheer All-Stars located in Long Island, New York, where he won the 2011 US Finals and was the Level Grand Champion. Mario attended his first Worlds with New York Cheer All Stars in 2015. He came to CheerForce in 2017, and in 2019 won a silver medal at the Cheerleading Worlds with Blackout! Mario attends San Diego State university where he is a Biology and Public Health major. He is beyond excited for this upcoming season and is ready to work for those drivers!
Lee Smith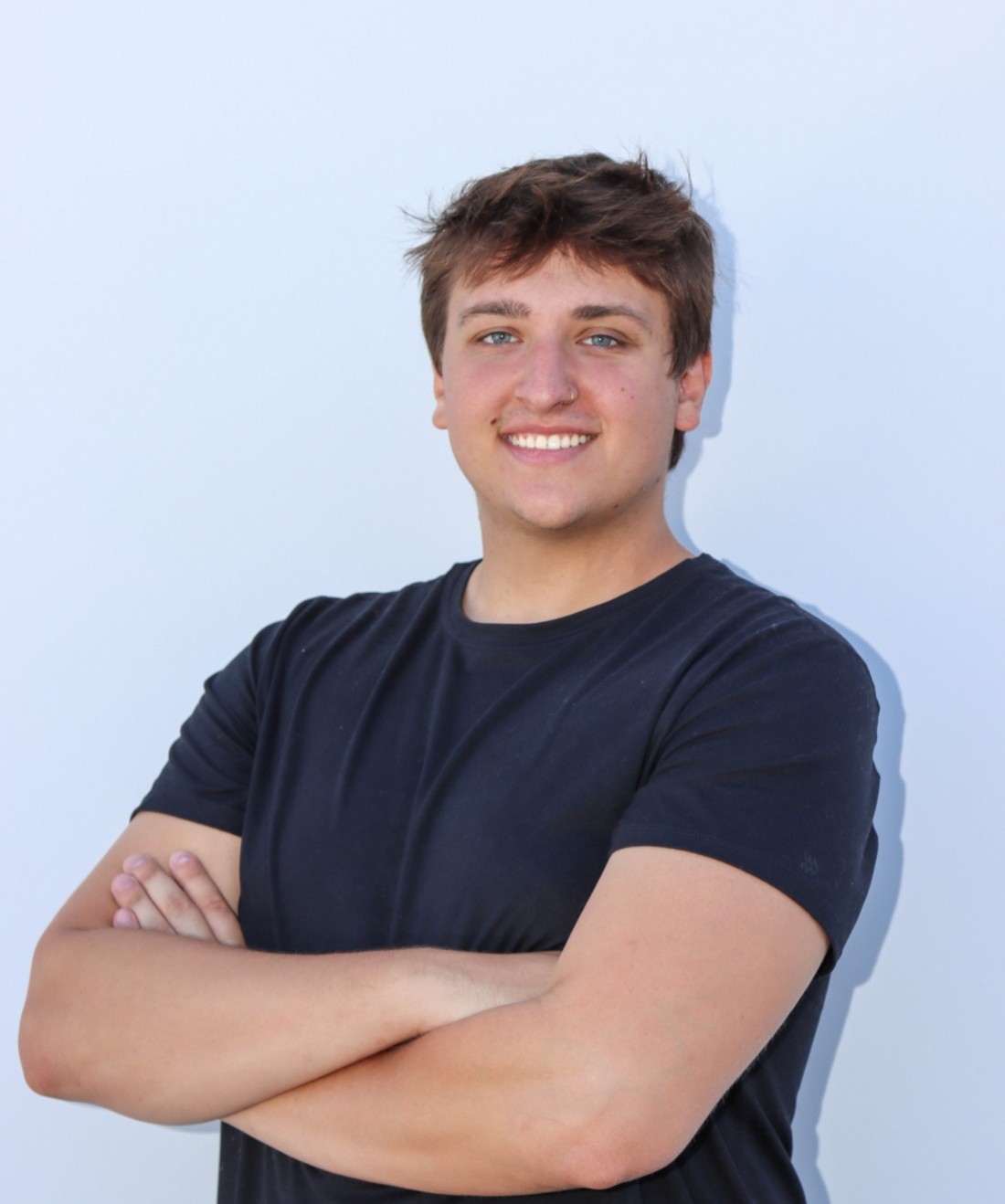 Jill Clark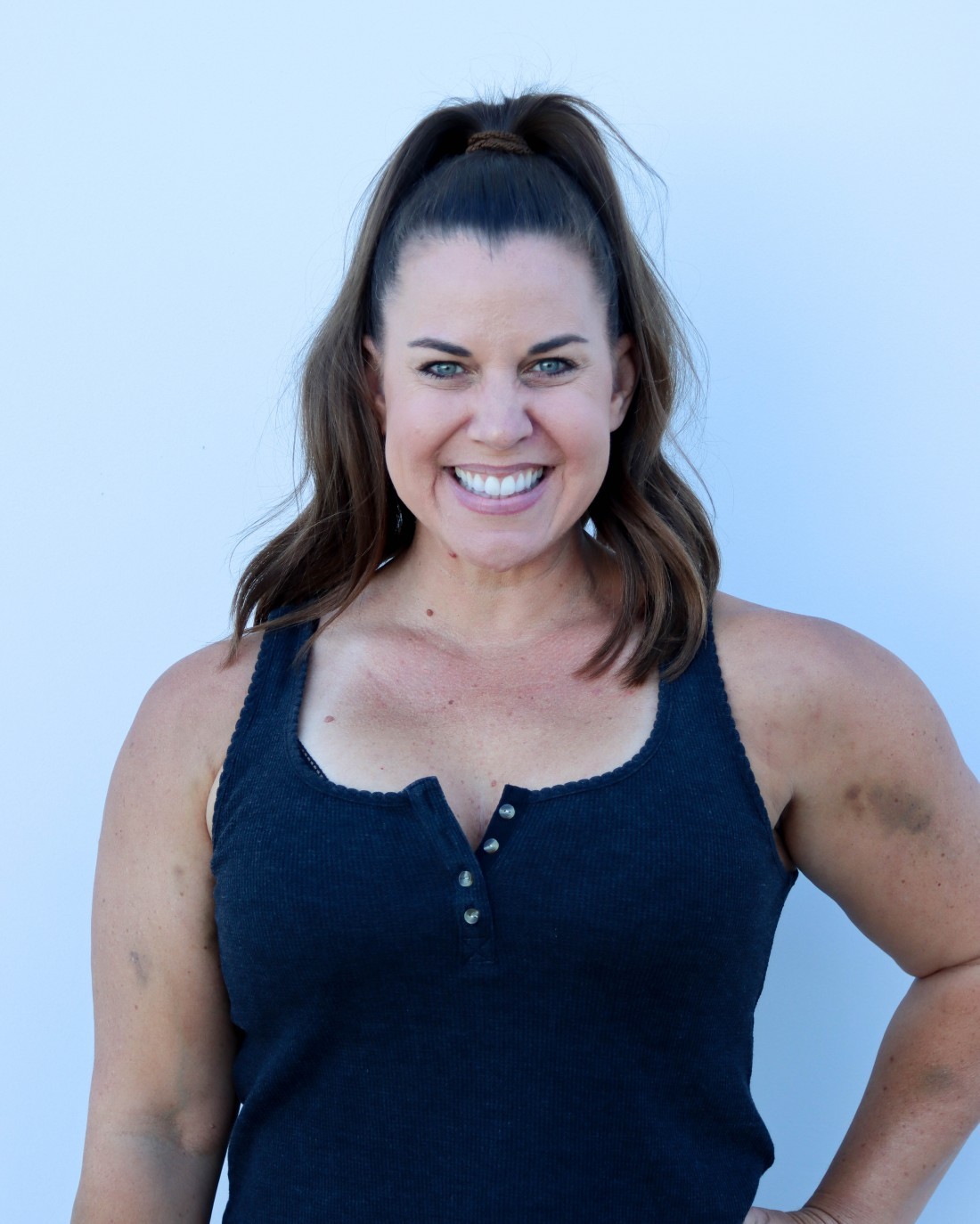 Jill was born and raised in San Diego and now is raising her family in the same place she loves so much! She has 3 kids: Jada 16, Addyson 15, and Tyson 12. They are all involved in the community in various sports programs including club baseball, Pop Warner football, high school basketball, high school dive, high school cheer, and all-star cheerleading - which also happens to be a passion of Jill's. She has been a Cheer Coach the past 25 years, serving her community and giving back. During her time as a competitive cheer coach, there have been many championships and many titles won. The best parts, however, are the families she has met, the forever friendships she has made, and being a part of the developmental stages of each athlete's life. Making a difference in someone's life is the biggest reward you can have. Becoming a part of the CheerForce family again is an exciting adventure and something Jill is so proud of. With her competitive nature, warm heart, and passion to help others, she is very excited to be a part of an amazing team, to continue to help people, and to still give back to her community and serve the people she loves.
Anastasia Popp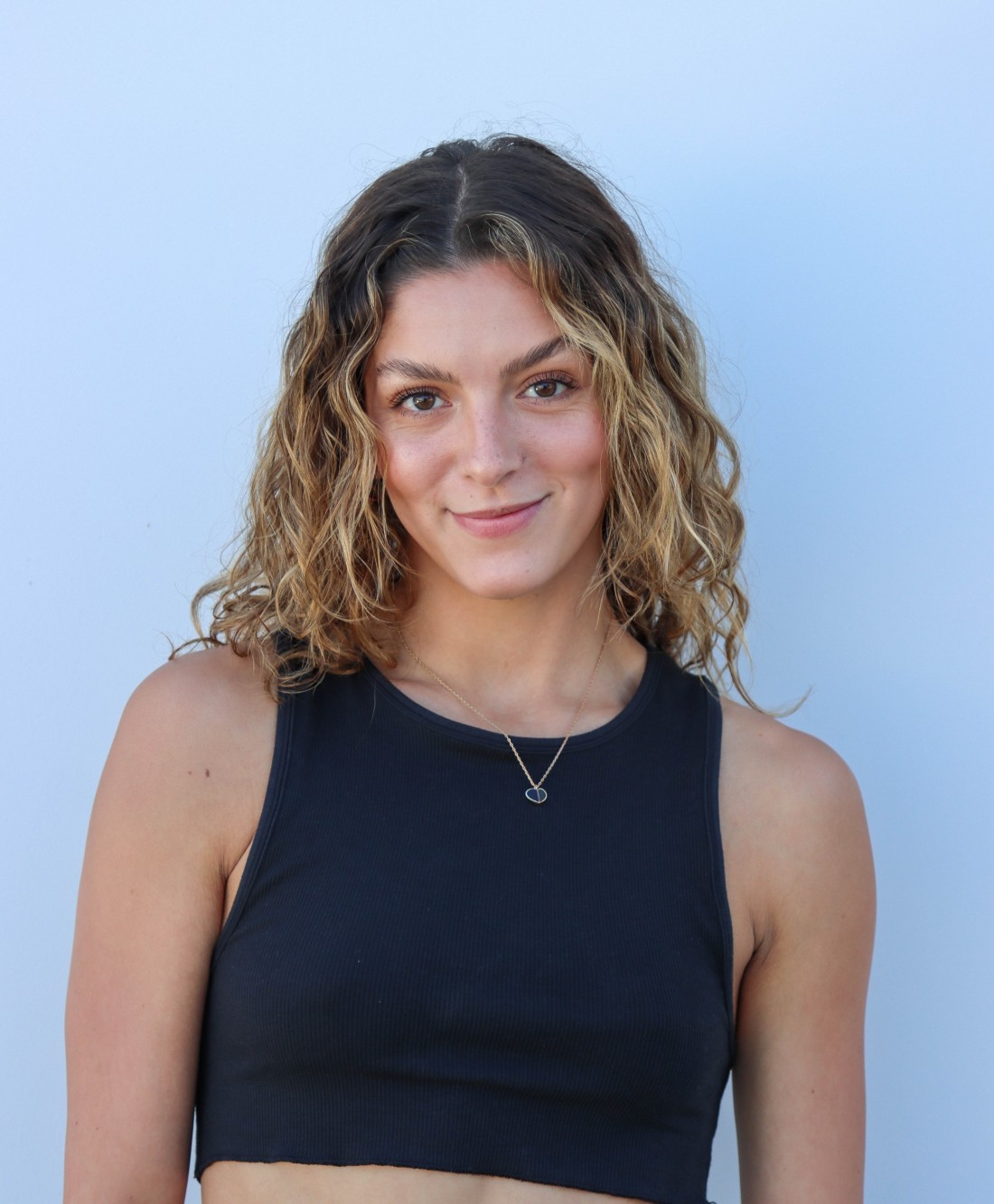 Anastasia has cheered for 18 years. This year she will be back competing with CheerForce Blackout, a team she was first a member of when she was 12 years old. She is a 2x World Champion with CheerForce Nfinity, and Worlds silver medalist with CheerForce Blackout. Growing up she loved to be in the gym, but also had a passion for soccer. She played soccer for 11 years. A memory Anastasia will never forget was when she was 12 years old. She had a soccer tournament the same day as a competition, and had to play her games with full hair and make up; something she describes as an "iconic moment!" She also has a passion for beauty and recently received her cosmetology license. She loves doing make up & lashes for fellow staff, teammates, and CheerForce Family.
Hayley Taggart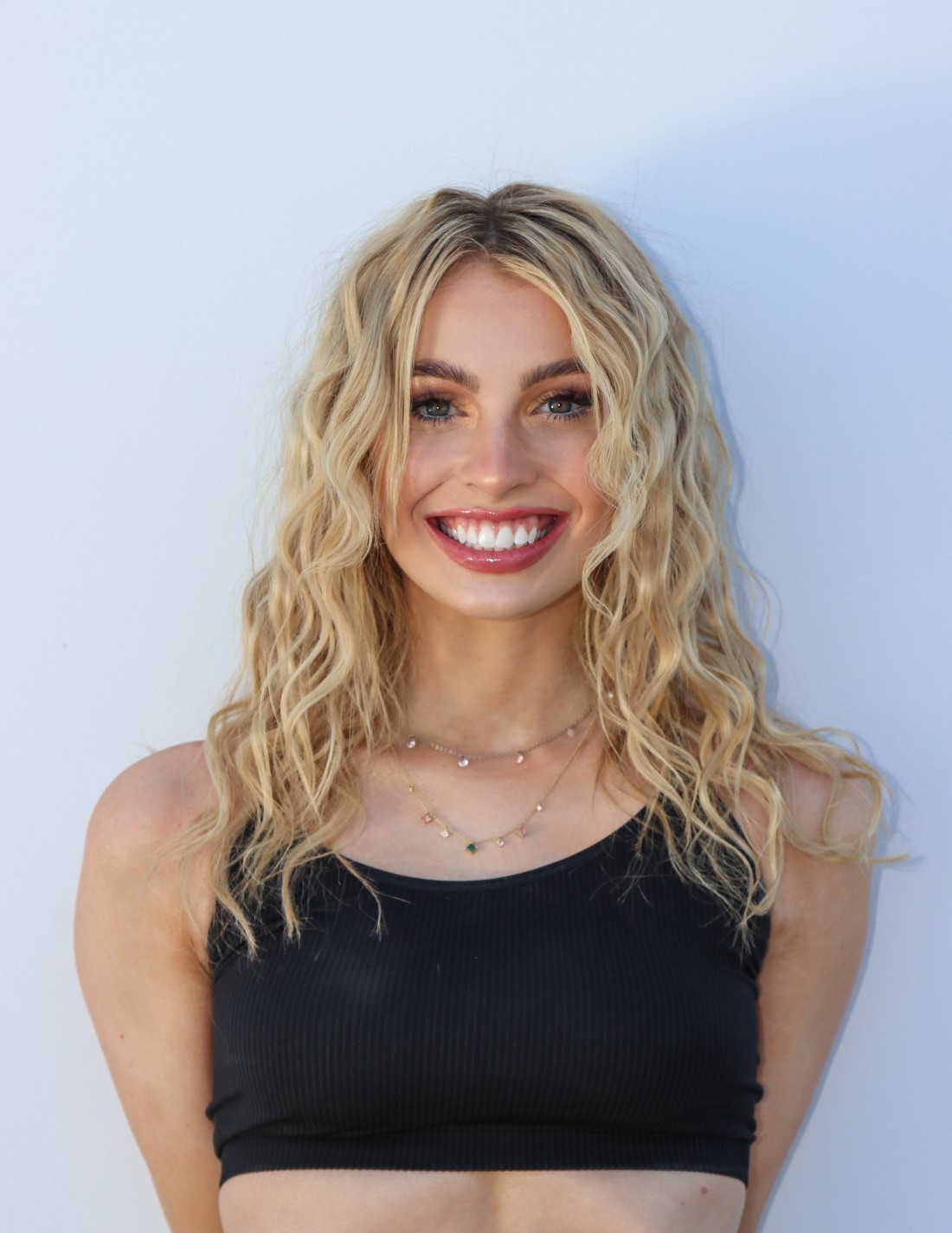 Hayley has been cheering at this gym since she was three. She fell in love with cheer instantly and never wanted to do anything else. She had the honor of cheering on every team between Tinys and Nfinity. She was blessed to win 3 World championships with Nfinity, and above that, make lifelong friends who became family! Hayley is thrilled to share her passion for cheer and genuine love for kids with the athletes she coaches. Hayley is also currently a college student pursuing a degree in Psychology with the goal of finishing with her PhD.
Megan Lieberman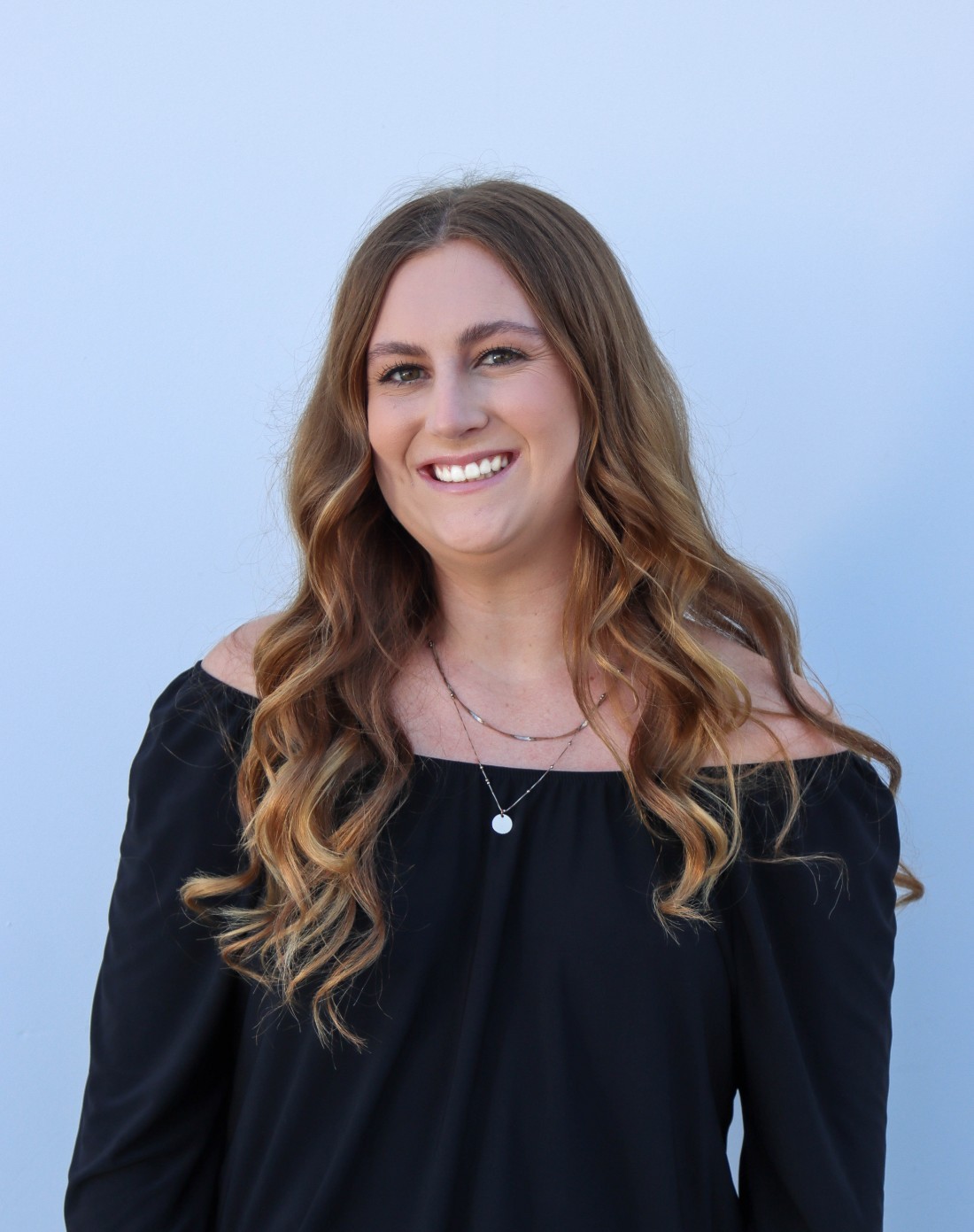 Megan has been a cheerleader since 2005. She started cheerleading with SCV All Stars, where she won 4 Summit titles. She has competed at the Cheerleading World Championships 4 times, twice with Nfinity, and twice with the California All Stars, and has had the honor of winning 3 world championships and one bronze medal. She is currently enrolled at San Diego State University, where she will be getting a Bachelor of Science in Microbiology. She is also a 5th year member of the cheer team at SDSU, with whom she has earned both silver and bronze UCA Collegiate National Titles. She enjoys skateboarding and going to the beach in her free time, and is ecstatic to be a part of the Cheerforce staff this year!
Jamie Uribe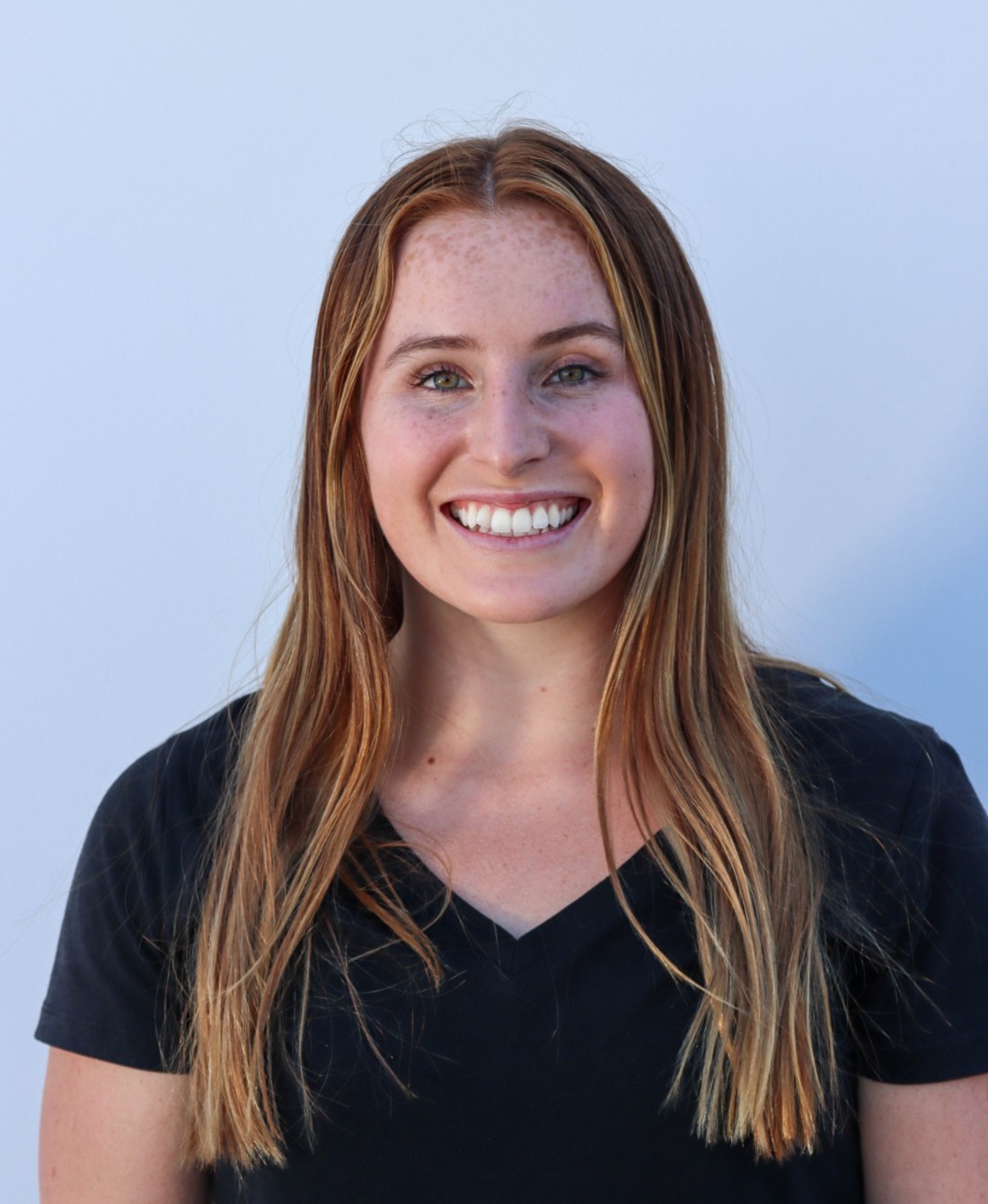 Jamie has been cheering for over a decade and this will be her first season coaching at Cheerforce. She began cheer at Cheerforce in 2013 and has been on several teams including Blackout and Nfinity. During high school, Jamie was also on the Varsity cheer team at San Diego High School and was captain for 3 years. She has experience as a Junior Counselor at Woodward West Camp and has been coaching private tumbling lessons at Cheerforce for over a year. Throughout her cheer career, Jamie has achieved many goals including placing gold at The Summit (2014), placing silver at the World Championships (2019), and becoming a World Champion (2021, 2022). Jamie now cheers at San Diego State University, where she is studying to earn a business management degree and minor in interdisciplinary studies and French. In her free time Jamie likes to hike, surf, cook, and explore San Diego!
Frannie Winters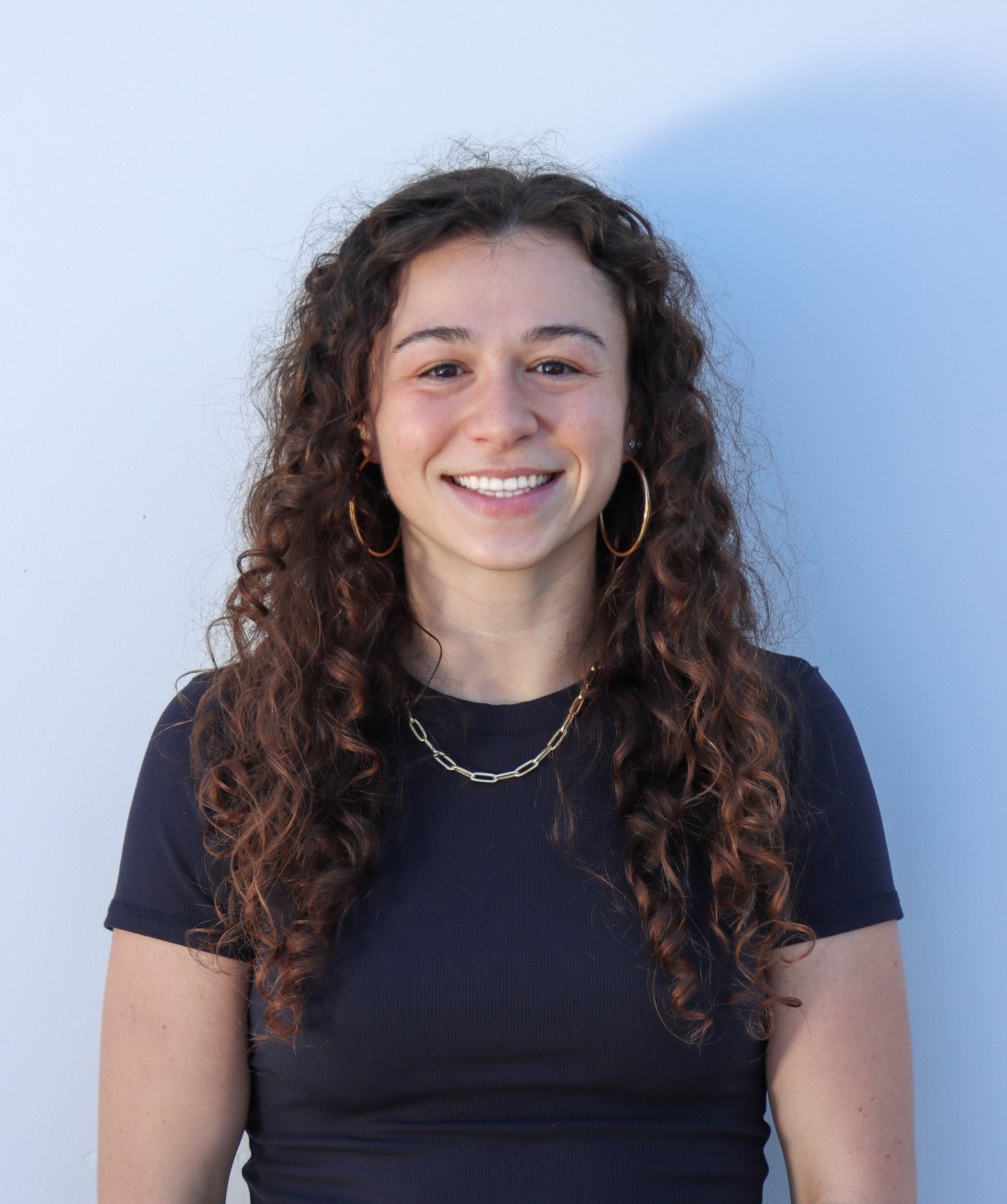 Frannie has been cheering for 11 years and joined Cheerforce Blackout last season. Throughout her years in cheer, she has had the opportunity to cheer for many different teams in Utah, Arizona and now, California. While in Arizona she cheered for Arizona State University and won the inaugural D2 Summit in 2017 with Arizona Heat Allstars. She recently graduated from law school and is working as an education attorney in San Diego. Aside from cheer, she enjoys surfing, reading, and spending time with her cat, Franklin. She is so excited to be coaching at CheerForce and is looking forward to a great season!
Nic Tomas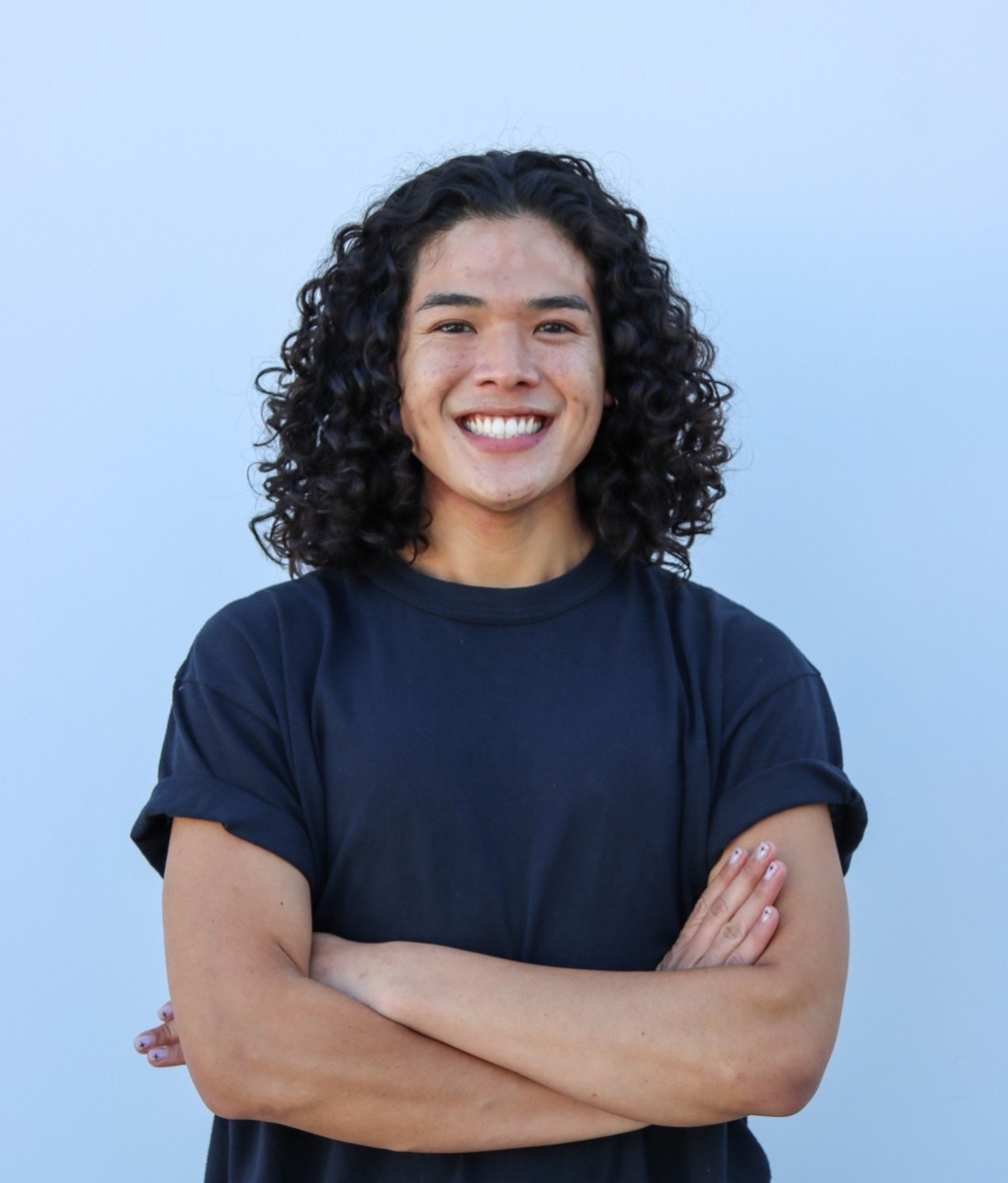 Nic grew up in a military family and lived in Okinawa, Japan for 12 years before moving to San Diego for college. He attended Kadena High School in which he was on the Varsity cheerleading team all four years, and committed to SDSU following high school graduation. Nic recently graduated from San Diego State University with a Bachelors in Psychology and plans to get his Masters in Special Education. During his time at SDSU, he was a part of the SDSU Cheer team for 4 years and is currently in his 4th year as a staff member of the National Cheerleading Association (NCA). Nic competed with The California Allstars - Cali Coed in 2019 and was on Blackout this past season. He also hosted the Far East Cheerleading event for DoDEA high schools located in Iwakuni, Japan in 2020.
Maya Robbio
Maya has been cheering for 15 years. She has been at CheerForce for 10 of those years and has aspired to be a coach her whole life. She became a Summit Champion in 2018, and came in 5th out of US teams at the 2022 World Championships with Anarchy! Cheerleading is her passion and she wants nothing more than to spark that passion in her kids, too! CheerForce is, and always will be, a second home to Maya.
Paige Abrams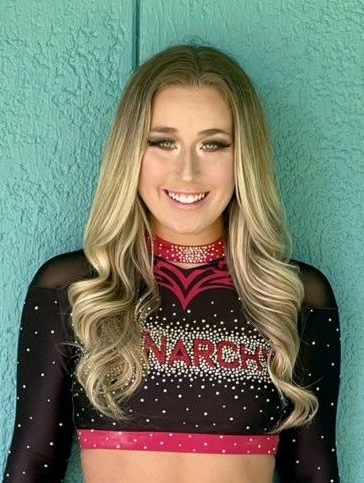 Paige has been cheering at CheerForce for 11 years. She won Summit in 2018 with Frenzy, and came in 5th out of all US teams at the 2022 World Championships with Anarchy. Paige adores this gym and is ecstatic to take the next step into coaching. She explained that what she is looking forward to most is, "Guiding my kiddos to love this sport as much as I do."
Emily Zasueta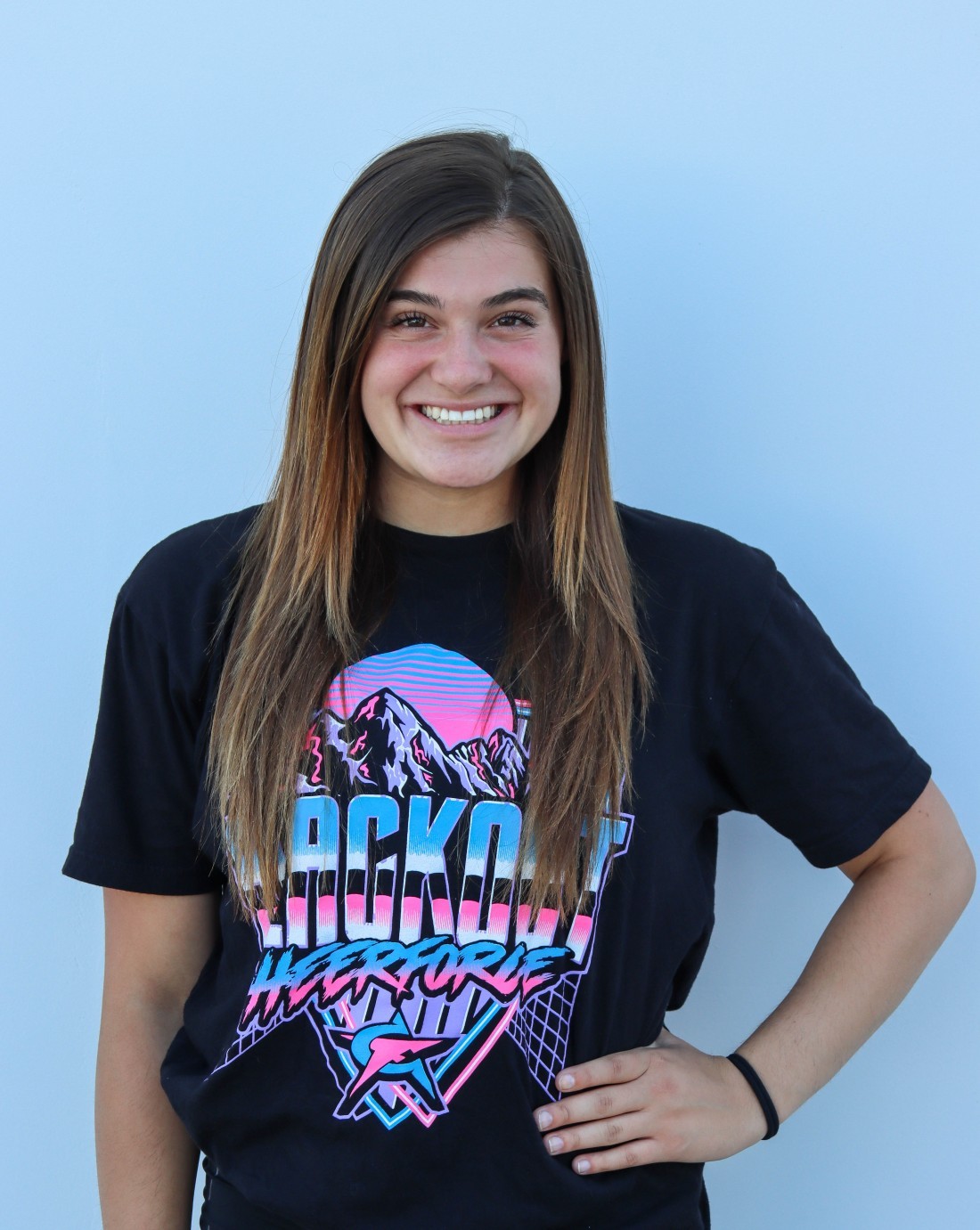 Lexi Gude