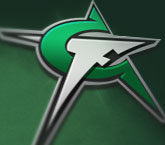 CheerForce San Diego 2018 Evaulation Information
The Dates Are Here!!!
​March 21st, 22nd and 23rd
​We have a team for all athletes. The evaluation process is simply to filter our tremendous athletes into the most competitive and enriching groups possible. You're child will not be cut. We make it a point to make certain every athlete is welcomed and included in all activities.
The fee for this professional evaluation is $20 at CheerForce San Diego.
For Athletes not yet Age 11 on or after August 31, 2018 (11 and younger)
Your Session will take place 5:00-7:00 PM
For Athletes already Age 12 on or before August 31, 2018 (12 and older)
Your Session will take place 7:00-9:00 PM
-If these sessions do not work for your schedule, No Worries. You can set up a private evaluation by emailing us at
SD@CheerForce.com