All Star CLUB ("Full-year") Teams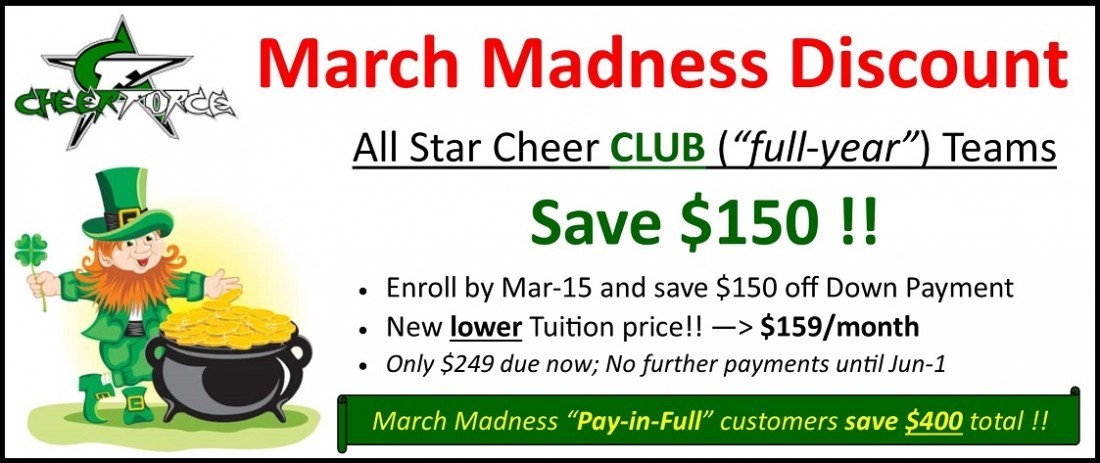 CheerForce All Star Cheer CLUB (aka "full-year") teams are a 1-year commitment (May thru April). We have teams for all ages (5-18yr) and all abilities (beginning thru advanced). The 1st half of the season (May-Oct) is team training (twice/wk practices). The 2nd half of the season (Nov-Apr) is normal twice/wk team practices, plus 5-6 weekend competitions (Saturday and/or Sunday).

Read USASF's "CHEER PARENTS 101" explaining everything you wanted to know as a parent of an all star cheerleader.