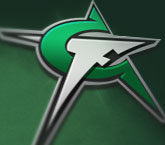 ** Tumbling classes for CheerForce athletes only **
Tumbling Classes
We are excited to announce that CheerForce SD West and Flip Force are working together to open up new tumbling classes geared specifically towards your athletes' team tumbling skills. These classes will work specifically on perfecting the skills that your athlete needs for their current competition season, as well as working on higher level tumbling skills to prepare for next season.
The new added tumbling classes are:
Level 3 - Monday 4:00pm
Level 5 - Tuesday 5:00pm
Level 4 - Wednesday 5:30pm
Level 2 - Thursday 7:00pm
If your athlete does not meet all the tumbling requirements for their current team, he/she is highly encouraged to take an additional tumbling class.
There is a 50% discount for all CheerForce families, and taking one tumbling class a week is only $44/month/ Click HERE to register for a class today!

If you have any questions or concerns please email us and let us know.