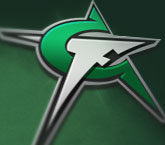 FAST TRACK IS BACK!!! - Back By Popular Demand - FAST TRACK TUMBLING CLINICS
BY POPULAR DEMAND....FAST TRACK IS BACK!!!
WHAT: FAST TRACK is a series of high intensity, fast paced, tumbling camps! WHO: FAST TRACK will be run by CheerForce OC owner & Mater Dei High School head coach, Jasen Aldridge, coaches Shaquille Brown and Grant Fuji, both members of NCA National Champion's, CheerForce Nfinity! These very qualified coaches are determined to increase tumbling skills & build confidence!
FOR: Guys and girls between the ages of 8 and 19, who want to not only hit their skills, but to perfect them!
WHEN: FAST TRACK will take place on Saturdays, from 9:00-10:30am, on the following dates: November 8th, 22nd December 6th, 20th
COST: $25/per preregistered camp session (must be registered online no later than the Friday preceding each camp session). This is a savings of $5 per camp session! $30/per drop-in camp session (We cannot guarantee a spot for drop-ins, so register early!)
HOW: Go to www.cheerforce.com/oc to register! You will find FAST TRACK under CAMPS.